The General Contractor Peoria IL Expects
When you require a general contractor for your commercial project, you need someone you can trust. Plus, you need someone experienced in all areas of construction. For that, turn to Mid-Illinois Companies for the general contractor Peoria IL expects. Specifically, Mid-Illinois Companies performs Interior General Contracting on tenant build-out projects and remodeling projects for business owners and owner's representatives.
Look to us to offer you an established team of subcontractors in these fields:
Electrical
Plumbing
HVAC
Fire protection
Floor covering
Did you know we are also able to team up with your subcontractors for all your renovation projects?
Interior General Contracting Services in Peoria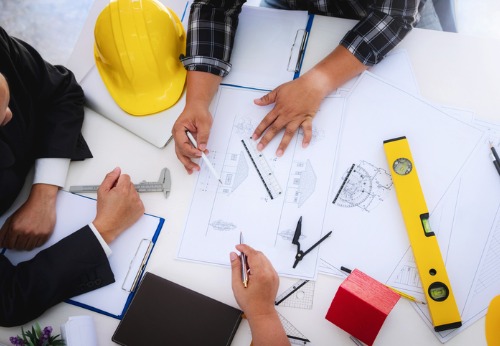 Mid-Illinois Companies acts as the general contractor on interior projects, which means we don't create the building from the ground up. Instead, we renovate existing buildings, meeting and coordinating with all the subcontractors so you can focus on growing your business.
No job is too large or small for us. Not only do we enjoy the construction we do, but we also build lasting relationships with our clients. Whether you want to move a door, patch a hole or provide a complete package, we will deliver the best product with the highest value! Recognized for our commitment to service, safety and quality interior work, you can't go wrong choosing Mid-Illinois Companies.
Choose us for a general contractor that will oversee your job from the early planning stages until completion. We understand any delays on our part can result in a lack of productivity for you, which is why we focus on efficiency from start to finish.
And, if you need construction services in addition to interior general contracting, you can count on us. For example, we offer:
Contact Mid-Illinois Companies
When you need a general contractor in Peoria IL, don't hesitate to get in touch with us at 309-674-0717. Also, we are located right here in Peoria at 905 N.E. Adams Street.