Have a Building Plan in Place with Interior Contracting in Springfield IL
Perhaps you need more office space, or are looking to expand out your sales floor? Whatever your needs for interior contracting in Springfield IL might be, Mid-Illinois Companies can oblige. We are the go-to commercial contractors for Springfield, Peoria and throughout Central Illinois.
Since 1970, Mid-Illinois Companies has provided consistently high-quality work for businesses looking to build or expand their stores, facilities, office spaces and more. We started as a small operation and grew into a large construction company, with a reputation for dependability and quality. No project is too large or too small for our crew to handle.
What We Offer with Interior Contracting
We offer complete contracting services revolving around the layout and design of your building's interior, including both general and specialty contracting services. For example, we offer:
General Contracting: Ensuring your facilities are ready to go for employees and customers alike, we help work on all interior projects. Our established team of subcontractors work with electrical, plumbing, HVAC glazing, fire protection, floor-coverings and more.
Interior Framing: Designing the layout of your building requires an eye for detail, which our contractors possess. And a significant part of adjusting your interior's layout and creating new rooms requires carefully planned interior framing. We ensure your new walls are load-bearing, use the right materials, and help your building stay structurally sound.
Drywall and Plastering: After we complete framing, we put up either drywall or plastering. Drywall is faster and easier to install, but a plastered wall is stronger, safer and has a different look you may prefer. Regardless of what wall you go with, our team puts your walls in place with speed and ease other contractors cannot match.
Further Commercial Contracting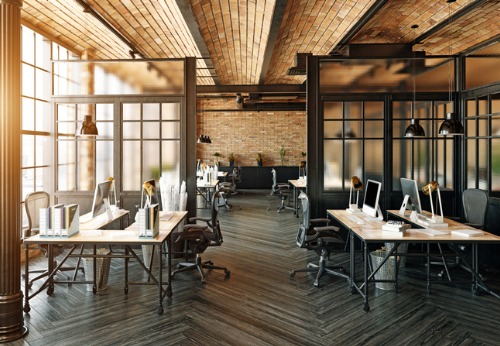 While interior contracting for Springfield IL is one of our specialties, we strive to offer other contracting services revolving around your facilities' safety and general renovation. Our services include:
Call Us Today
If your need for interior contracting in Springfield IL is great, you can count on Mid-Illinois Companies for fast and efficient service. Call us today at 217-685-5486 to request a proposal. Also, our Springfield office is located at 601 N Amos, Springfield, IL 62703.