The General Contractor Springfield IL Needs to Partner With
Looking for a general contractor you can depend on to carry out your commercial project? Trust is the name of the game. Thus, you'll find that Mid-Illinois Companies performs Interior General Contracting on tenant build-out projects and remodeling projects for business owners and owner's representatives. From electrical to plumbing contractors, we have the general contractor Springfield IL needs to partner with.
The best part is, we also offer complete construction services in addition to interior general contracting, such as:
Need to team up with your subcontractors for all your renovation projects? We also offer you an established team of subcontractors in these fields:
Plumbing
HVAC
Fire protection
Floor covering
Electrical
Hire Our General Contractors in Springfield
Recognized for our commitment to service, safety and quality interior work, make a wise choice, and call Mid-Illinois Companies. We are the general contractors to choose for your interior projects. While we don't create the building from the ground up, we instead renovate existing buildings, while meeting and coordinating with all the subcontractors. As a result, this frees you up to grow your business. No job is too large or small for us. We enjoy completing major construction, for sure, but also building lasting relationships with our clients. Whether you want to move a door, patch a hole or provide a complete package, we will deliver the best product with the highest value.
What We Add to the Project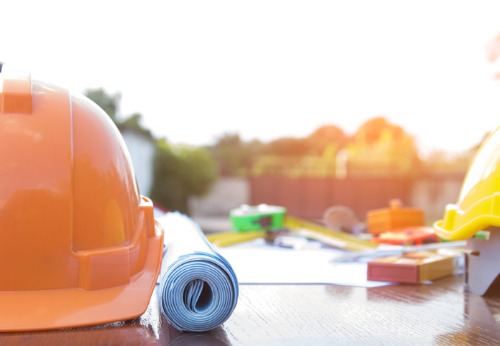 Choose us for a general contractor in Springfield IL that will oversee your job from the early planning stages until completion. We understand any delays on our part can result in a lack of productivity for you. Therefore, we focus on efficiency from start to finish.
With us, you receive:
Attention to detail
Personalized services
Competitive pricing
Long-lasting client relationships
Accuracy and precision
Friendly and prompt service
50 years of experience catering to your industry
Here at MIC, we have experienced dramatic growth while maintaining the consistently high-quality work and commitment to community involvement that helped build our reputation throughout Central Illinois.
Just a little background on us: Mid-Illinois Companies, Corp., a privately owned construction company, was founded by entrepreneur Dan Higdon in 1970. In 1979, we expanded operations and had to move to our current location at 905 N.E. Adams St. in Peoria. Not long after, we opened our second office in Springfield. Continued growth is something we are very proud of!
Contact Mid-Illinois Companies
When you need a general contractor in Springfield IL, please reach out to us at 309-674-0717. We are located right here in Springfield at 601 N. Amos.