What Construction Companies in Peoria IL are Best for Your Project?
Before you can expect to start a successful business, you need the right construction to do so. However, so many construction companies in Peoria IL are expensive, unreliable, or slow to get the job done. Starting a new business from the ground up is a big commitment, so you want to start on the right foot. Thankfully, there's one option available that you can count on for achieving your design vision: Mid-Illinois Companies.
Since 1970, Mid-Illinois began offering superior commercial contracting services to the Central Illinois area. Over the years, we have become renowned for our quality of work and our dependability. From locally owned businesses to national chains, our company has been chosen to work on it all. Moreover, we offer an incredible amount of services for not only initial construction but renovations and upkeep as well.
The Makings of a Great Team
There's plenty of reasons why so many businesses choose our contracting firm over other companies. Together, with our skill, dedication and experience, we can meet and exceed your expectations.
Communication

The professionals at Mid-Illinois Companies are available for you whenever you need us. Unlike other companies, where you're left wondering what's going on with your project, we communicate with you every step of the way. We're quick to answer your questions and ready to hear your suggestions.

Experience

Not only do our project leads have years of experience heading up commercial construction, but every employee we hire has specialized training to handle any job. We are experts in our field and have an extensive portfolio of our successful projects. See some of our work for yourself.

Quality

Every material used in the construction of your project is of the highest quality. Moreover, we use equipment and tools that are always up-to-date with the latest advancements. For each project, we take great care to make sure the job is done right. We never sacrifice quantity over quality in our construction.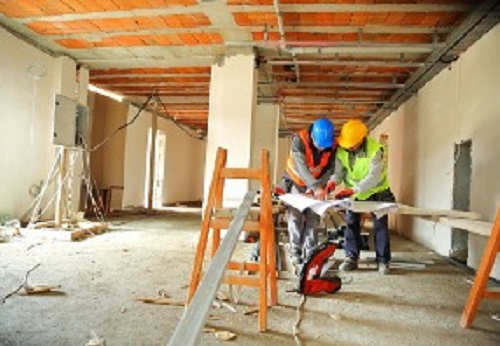 The Services We Offer
The incredible amount of services we offer not only allows you complete flexibility with your project but ensures you don't go through countless construction companies in Peoria IL to complete one job. Furthermore, we put the same focus and effort into every one of our services. What you can expect from Mid-Illinois Companies includes:
Call Us Today
When you want to get ahead on your next construction project, don't rely on other, second-rate construction companies in Peoria IL. Count on the best in quality and dedication with Mid-Illinois Companies. You can contact us today at (309) 674-0717. Also, we are located at 905 NE Adams St, Peoria, IL 61603