The Commercial Construction Contractor Peoria IL Needs for Quality Assurance
Looking to tackle a much-needed business remodel, addition or new construction project? Look no further than Mid-Illinois Companies. Thus, we know how critical it is to rely on a commercial contractor that has many years of experience serving Peoria businesses. You can feel good about our long track record of exceptional customer service, with the ultimate goal of exceeding our contractual obligations. Sticking to the highest levels of safety practices, our contractors always have safety and stability in mind. Consequently, our commercial construction contractors will oversee your job from the early planning stages until it's completed. You have a business to run; you can't afford to waste time with details. And you really can't face costly delays either because your bottom line depends on productivity. Get peace of mind with the commercial construction contractor Peoria IL needs for quality assurance.
Our Process in Peoria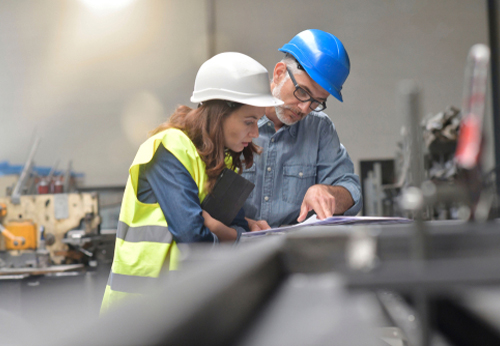 Check out the commercial construction services we provide our business clients in Peoria:
Pre-Construction: Our commercial contractors will help you plan out the entire scope of the project, starting with suggestions for materials. Thus, we will also explore the most efficient ways to complete the job. By getting involved at this early stage, this ensures a solid plan is in place by the time the construction phase starts.
Construction: We understand how vital it is for you to keep a highly-organized construction site. Let our team apply for crucial building permits, order construction materials and hire subcontractors. Our contractors handle the details of the whole project, including:
Foundation
Framing
Electrical
Plumbing
Drywall
Finally, Painting
Consequently, it's the job of our commercial contractors to ensure the site runs smoothly and professionally. When overseeing the team of subcontractors and laborers, we make sure they do their jobs quickly and efficiently. We do this so the project adheres to a budget and timeline.
Contact Mid-Illinois Companies in Peoria
In conclusion, do you need a commercial construction contractor in Peoria IL that you can trust? Please contact Mid-Illinois Companies at
217-685-5486 or email us at info@mic123.com. We have an office at 905 N.E. Adams Street right here in Peoria.